Freq Sound Music Laboratory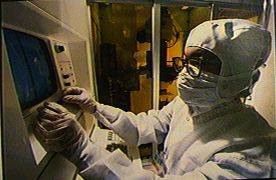 actual lab technician building the music of tomorrow
---
Freq Sound Music Laboratory is where Glenn Workman writes and records music for himself, tv, film, commercials, and industrials. With his musical partner James Ball, and in conjunction with both Flip Side Sound & Film and SpeakEasy Productions, they have done work for:
WMAR-TV Channel 2 Baltimore MD
WCSC-TV Channel 5 Charleston SC
WBFF-TV Channel 45 Baltimore MD
WRC-TV Channel 4 Washington DC
Westinghouse Defense
Baltimore Gas & Electric
Caterpillar Equipment Corporation
John Elway Ford Denver CO
Chase Manhattan Bank NY NY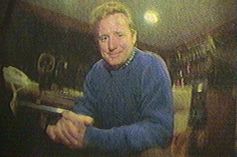 James Ball
---
Glenn Workman of Freq Sound also provides onsite MIDI consulting and programming. Clients have included:
Stevie Wonder
The Rolling Stones Voodoo Lounge Tour
The Broadway touring companies of:
Glenn plays live music whenever possible, including his 20+ years with Baltimore's premiere original band Off The Wall. Currently he is a member of CZ's Expensive Hobby, Crack The Sky, and occasionally Naked Blue. He's been fortunate to play with many of Baltimore's finest musicians in a variety of musical styles including the Baltimore Chamber Orchestra (guest soloist for Zappa's "Dupree's Paradise"), OHO, The Heat & the Cold Sweat Horns, Lucifer, E.W. Dog, The Gary Brown Group, Billy Hancock and the Sidekicks, Tony Berry and New Money, The Crew, The Al Rossi Trio, The Bobby Hird Band, The Patty Reese Band, and Jim Ball & the Suits.
---